VIET COLLECTION DEVELOPMENT COMPANY LIMITED
In 2004 Andy Pham Founded the Pacific Craft Works Company in State of Hawaii and factory located in Viet Nam with an approximately of 25 miles outside of Saigon City. The factory is nearly 300,000 square feet and operates with over 100 skilled workers , since the begining company focusing on "kitchen cabinet" and "Door" for Hawaii market to provide the best products quality and starting to build up the credit from customer in Hawaii to be one of the favourite brand for Kitchen cabinet and door. Over the time company started to expand the products to various kind of furniture set from customer order requirements and open up to established business with different customer around the world.

with over 15 years experiences on cabinet we are dedicated to bring you the best product .
We specialize in personalized hardwood products. Whether simple or elaborate designs, our facility is equipped to handle all requests by harnessing both the attention traditional hand tools and state-of-the-art machinery. Our streamlined production processes and work flow allow us to efficiently create, craft, and deliver high-quality products .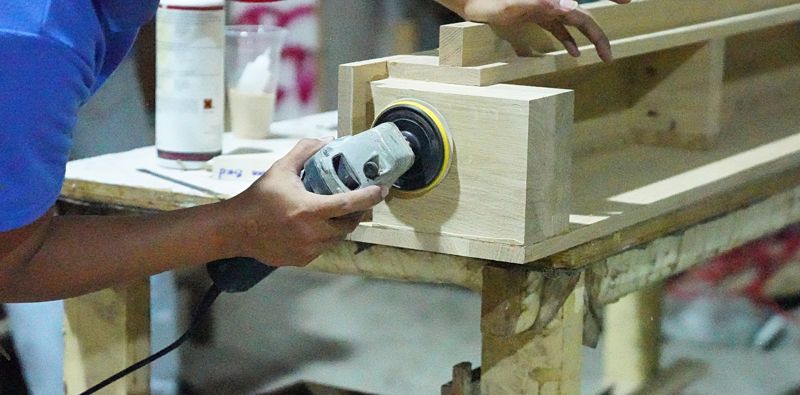 Our "made-to-order" philosophy almost every aspect can be altered to suit your tastes. Our production range for kitchen cabinets, doors, and more in different type of materials, color finishes, and styles. From traditional hand-carved simplicity to sophisticated style which requires the combination of both handmade tools to the most modern high-tech machinery for specs accuracy expectations with details and craftsmanship.
Our standardized production process and streamlined workflow provide a supply such specialized orders. Our production training and recruitment team constantly looking for the best local candidates with commitment exquisite details of skilled artisans to the absolute precision of modern machines.